Forged Components Inc. Acquires Forge USA Facilities
In July of 2017, Forged Components Inc. (FCI) acquired hammer forge and heat treatment facilities from Forge USA. This added eight additional heat-treatment furnaces to the existing furnaces located at the Humble and Navasota forging locations. This acquisition also included both a 16,000 lb. polymer, and 30,000 lb. water quench tank. This facility purchase has added 300,000 lbs. of heat treating capacity to the existing heat treatment furnaces located at the Humble and Navasota FCI forging locations.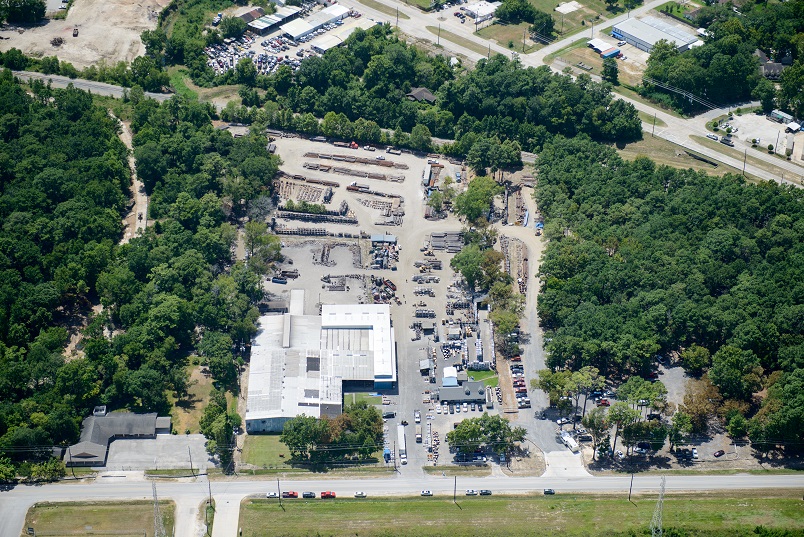 As a result, FCI now operates from over 200,000 sq. ft. and 50 acres of manufacturing facilities. This includes:
Corporate office and main manufacturing and storage facility at Humble, Texas
Heavy forge and machining facility at Navasota, Texas
Small forging and manual machining facility at Porter, Texas
CNC machining facility in Houston, Texas
The new hammer forge and heat treatment facility in Houston, Texas acquired from Forge USA
The forging and machining facilities are equipped with: 350-ton, 1750-ton, 2000-ton, and 3000-ton open-die hydraulic forge presses, a 14,000 lb. Chambersburg open-die hammer, a 300-ton California Ring Roll, and a wide range of machine tools including CNC lathes, machining centers, manual VTL's, milling machines, drill presses, and saws. FCI is capable of producing open-die and semi-closed die forged shapes weighing from 5 to 50,000 lbs.
In addition to an extensive finished and semi-finished product inventory, FCI maintains a large inventory of bar, billet, and ingot materials in carbon, alloy, and stainless steel in certifiable ASME, API and ANSI material grades to service our customer's special orders. This is just another example of how–over the last 20 years–FCI has invested and re-invested in forging and machining equipment to expand production capacity and stay ahead of customer's needs. FCI will continue to meet the needs of the industry by manufacturing and providing quality products and services.
Do You Need Custom Pressure Vessel Components Manufacturing?
Take advantage of our eight new heat-treatment furnaces and the 16,000 lb. polymer, and 30,000 lb. water quench tanks for your custom pressure vessel components manufacturing needs. For more information, contact us online or call us at (281) 441-4088.