ASME Pressure Vessel Connections
The Nozzle Experts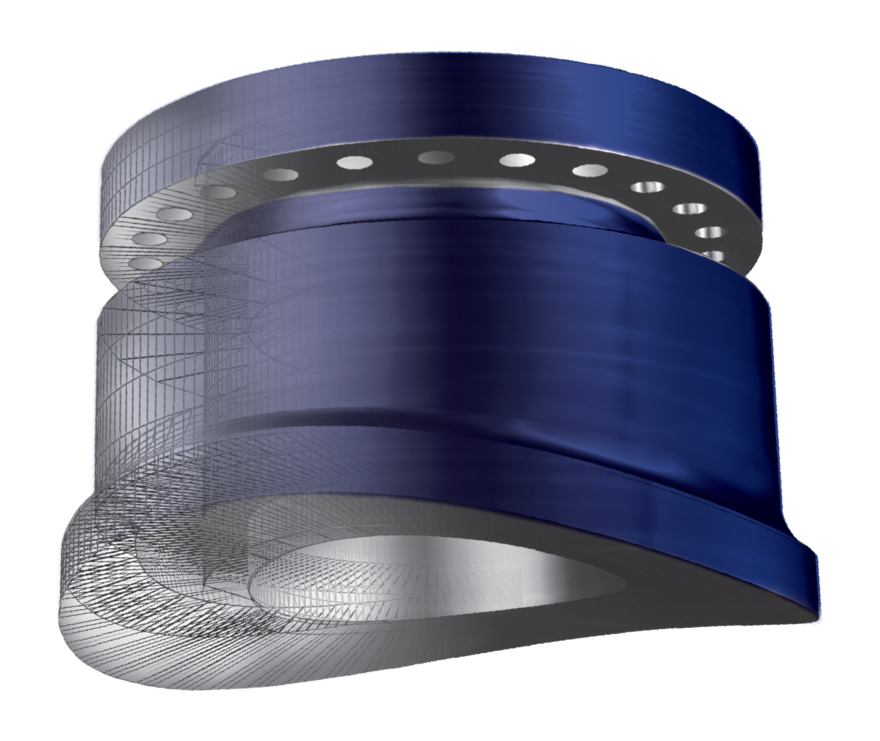 A forged contoured barrel nozzle has the bottom of the barrel contoured to match the ID of the shell or head of a pressure vessel. Based on the customer specified radius and wall thickness of the pressure vessel, our design group will produce a manufacturing print to match that of your pressure vessel.
During the fabrication assembly, the forged nozzle gets inserted into a pre-cut hole inside the shell or head and welded directly to the ID of a pressure vessel, forming a one weld integral connection. This nozzle design does not allow for any internal projection.
Although, this is a more expensive alternative to the flat bottom forged flange attachment type, it eliminates hours of grinding of extra material to get it flush with the ID of a pressure vessel.
As the industry leader in manufacturing forged integral self-reinforcing connections for ASME pressure vessels and other standard and custom forged flange products, Forged Components (FCI) has an experienced sales support team to discuss your project requirements. Contact us today for your forging needs.