ASME Pressure Vessel Connections
The Nozzle Experts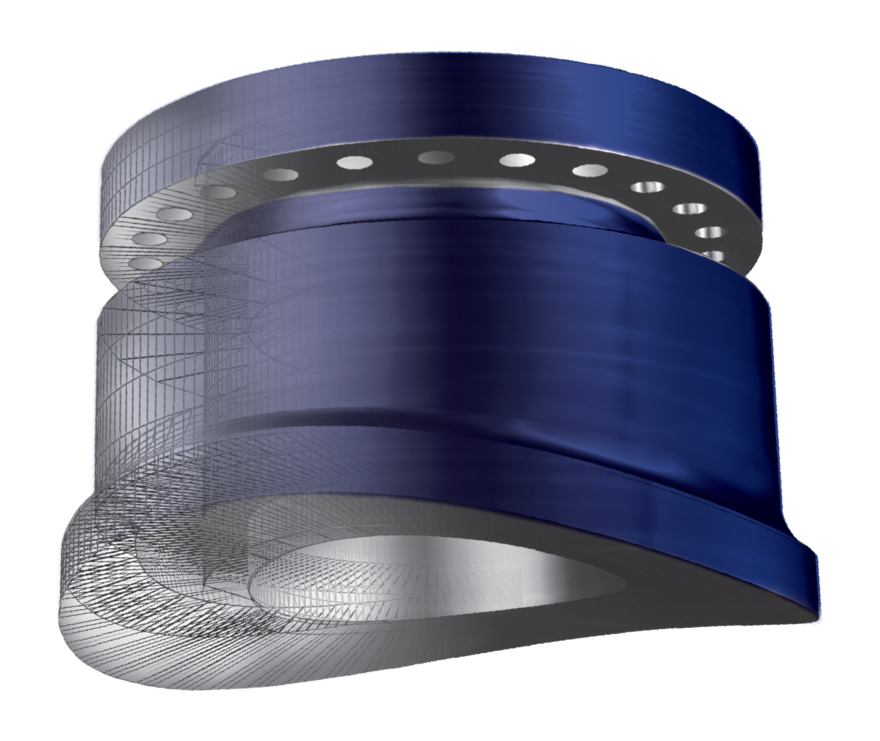 The Long Weld Neck (LWN) connection is the lightest and most economical of FCI standard connections offered for use where a minimum of reinforcing area is required. It is the most commonly used nozzle in the ASME pressure vessel industry. A Long Weld Neck is also the lightest wall connection of the FCI nozzle family. The nozzle that follows the Long Weld Neck with a slightly heavier wall barrel is known as the Heavy Barrel (HB).
The next three nozzles known as Intermediate 1 (I-1), Intermediate 2 (I-2) and Intermediate 3 (I-3) are progressively heavier wall types as their names suggest. The last member of the nozzle family is the Equal Barrel (E), known for its barrel OD being the same as the flange OD.
Based on the industrial standard, it represents the heaviest wall nozzle. However, larger barrel than flange diameter nozzles can be manufactured and referred to as the Super Barrel (SB).
FCI's product offering with a wide spectrum of ASME pressure vessel connections makes it simple on the customer, as we are capable of producing a nozzle for every application in the pressure vessel industry.
Our Long Weld Neck connections are available in various seamless configurations for custom pressure vessel connections. They provide leak-free, long-term service in high-pressure environments.
Long Weld Neck connections are a crucial part of the pressure vessel industry. Welding is the most efficient and cost-effective way to connect two pieces of metal, so it is the material of choice for many industries, including petrochemical and aerospace.
As the leading manufacturer of Long Weld Neck forged components, our team at Forged Components is always ready to provide you with a quote that meets your requirements. Please contact our sales team at (281) 441-4088 or submit your quote request online about Long Weld Neck connections. We look forward to providing you with a timely response to your inquiries.