ASME Pressure Vessel Connections
The Nozzle Experts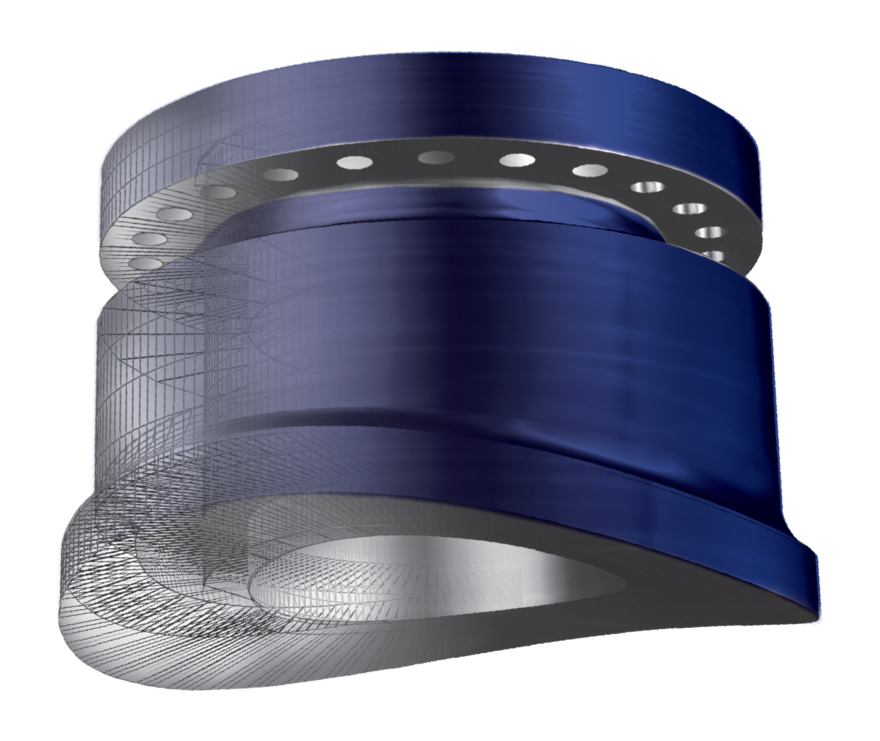 A stub end nozzle as the name implies does not have a flange termination, instead it's configured with a butt-weld stub end. The nozzle barrel can be supplied flat, contoured or with a Q-lip on the bottom. Once the barrel is welded to the pressure vessel, the fabricator has an option of welding on a flange or pipe to the butt-weld stub end termination.
The Butt Weld Stub End connection may:
- Be plain and square or one end faced and tapped, one end tapered and with weld groove preparation to ASME B16.25, contoured as specified by your requirements.
- One end prepared for a pipe butt weld connection, other end (reinforced barrel end) either flat or contoured to fit any shell or head mount, both ends are prepared for butt welding - used as a seamless shell section.
- Seamless forged rings and cylinders can be manufactured for custom high-pressure components as per your design requirements.