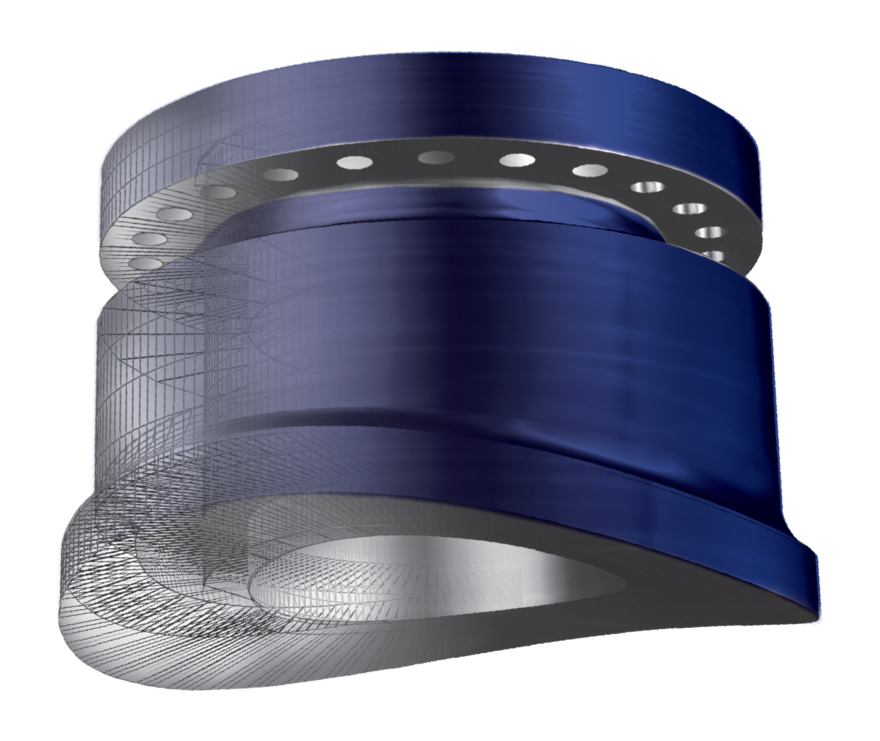 ASME Pressure Vessel Connections
FCI specializes as manufacturers of ASME pressure vessel connections. Known to the industry as the leading nozzle experts, the company is celebrating 23 years of custom services and manufacturing, providing pressure-containing components to a wide range of customers in the midstream and downstream sectors of the oil & gas industry, as well as the petrochemical arena. Our product line of integral self-reinforcing nozzles has become the preferred method in the fabrication of the ASME pressure vessels. The nozzle family of products starts with the lightest wall connection known as the Long Weld Neck (LWN) and ends with the heaviest wall connection known as the Super Barrel (SB) nozzle. The pressure vessel connections are chosen based on the customer-performed stress calculation, which provides the baseline standards for the minimum thickness and length of the nozzle barrel required for adequate reinforcement to the pressure vessel shell and/or head fittings. The connections are configured either with an integral ANSI flange or with a butt-weld stub end.
FCI boasts the nation's largest inventory of the Long Weld Necks and Heavy Barrel nozzles, stocked based on the most common sizes, pressure ratings, material grades, and lengths. We specialize as a manufacturer of any type of custom pressure vessel design to various customers' requirements. Our product offering to compliment the process of fabrication of the ASME pressure vessels is not limited to only nozzles. We also manufacture commonly used Studding Outlets (pad flanges), large diameter flanges, heavy wall cylinders, as well as forged Tubesheets for the heat exchanger applications.
FCI has a vast inventory of raw steel material ranging from carbon steel to nickel alloys. We keep a large inventory of raw materials with various chemical compositions, so you're always prepared. One with restricted chemical composition in Alky (HF-N). It is a material and restricted chrome moly material that meets the API 934 spec. Operating on a 24/7 basis, the company is well positioned and experienced in handling and supporting any critical shutdown/turnaround situations that may arise in the industry.