Uses and Benefits of Producing a Forging Out of Stainless-Steel
Stainless-steel has been a preferred material for pressure vessel connection forging. Why is this? Here are just a few of the reasons:
Corrosion Resistance
Stainless steel has always been known for its corrosion resistance. And corrosion resistance is one of the most important reasons that stainless steel is the material of choice for oil and gas production processes. Many of the raw materials used in oil and gas production are highly corrosive, making stainless steel the best for flanges, fittings, and other components.
Heat Resistance
The volatile chemicals involved with oil and gas production generate heat, so the materials that house this process must be able to handle this efficiently. In addition, many pipelines and oil and gas production stations are located in extremely hot climates, requiring materials that can handle the heat well. Luckily, stainless steel is very heat resistant.
Superior Strength & Durability
The forging process of stainless steel increases the strength and durability of the flanges and other pressure vessels making them better to use in harsh environments. In addition, forged components are much stronger than components created by casting, weldment fabrication, and machined bar/plate.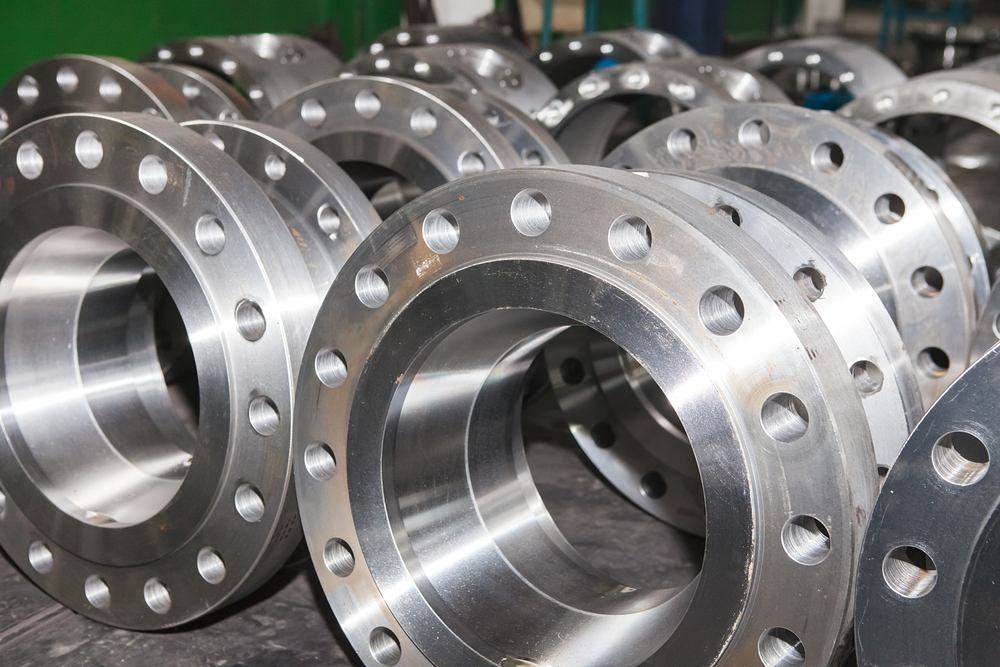 Oxide Layer Protection
Forging stainless-steel creates a protective oxide layer that extends the life of your pressure vessel components and flanges. This oxide layer reduces instances of stress cracking, pitting, deformation, crevice corrosion and other factors that might compromise the structural integrity of your forged components.
Visually Pleasing
Stainless-steel's shine can be easily maintained and makes your forged components look good when installed in your oil and gas production facility.
Forged Components is the Premier Provider of Stainless-Steel Forged Components
Forged Components manufactures custom stainless-steel forged components in a variety of sizes to meet your specific needs. We complete all manufacturing processes in-house so that we have maximum flexibility and efficiency when filling your order. For more information, call us at (281) 441-4088 or contact us online to get a quote from our sales staff.