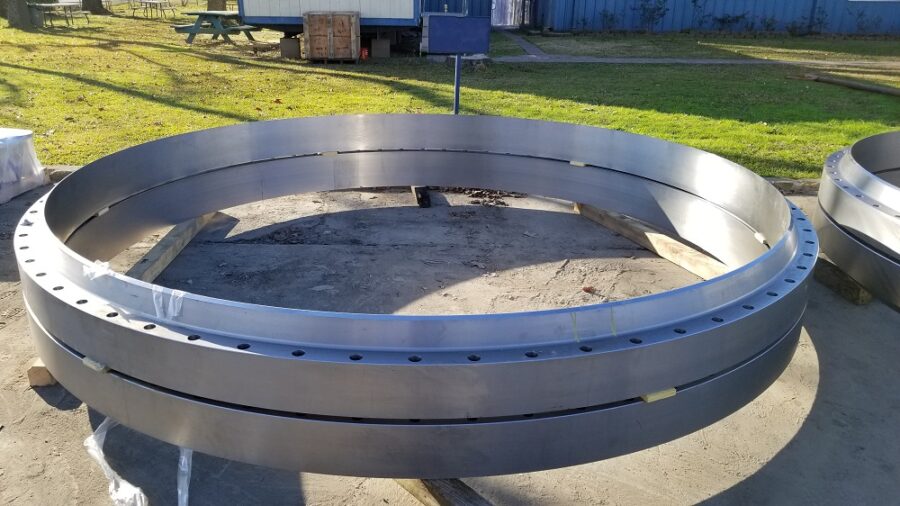 What Are Large Diameter Flanges and What Are They Used For?
Large diameter flanges are designed to the ASME B16.47 standard and can be manufactured out of any steel material grade. They come in flange faces that include:
RTJ (Ring Type Joint)
RF (Raised Face)
FF (Flat Face)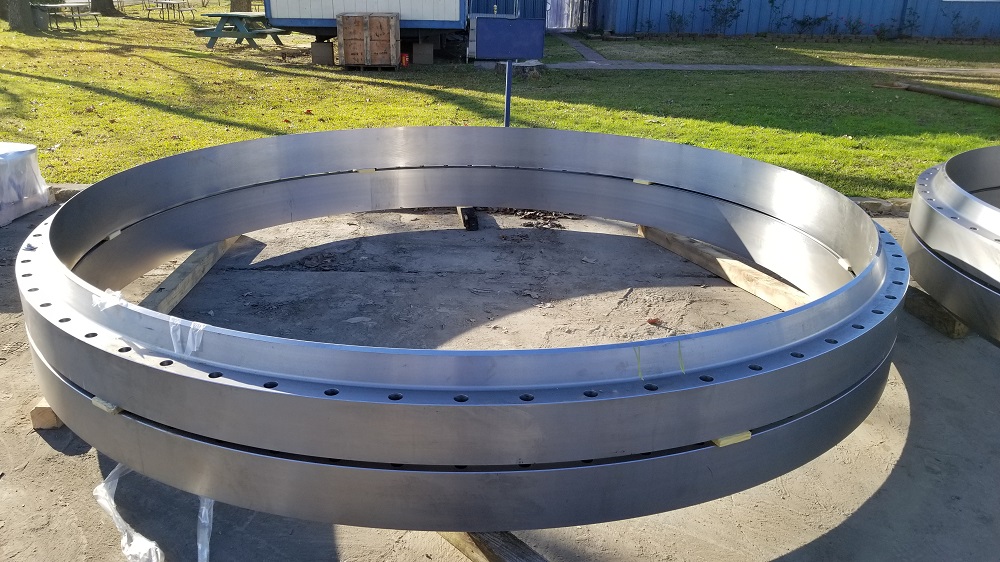 Custom made large diameter flanges can come as large as the customer requires and made to their design specs. The forged flange is typically made out of a ring forging that gets machined to the final dimensions, either specified by ASME B16.47 or as requested as a custom size by the customer.
Uses for Large Diameter Flanges
Some of the most common applications for the large diameter flanges are for subsea / onshore pipelines and ASME pressure vessels.
FCI's Large Diameter Flange Manufacturing Process
FCI specializes in the manufacturing of large diameter flanges produced in accordance with ASME B16.47, Series A & B for sizes NPS 26" to NPS 60" in pressure/temperature rating 75 through 900. Upon request, we also manufacture custom-designed flanges and blinds to meet your specific dimensional requirements. We have an extensive track record of producing large diameter flanges using a wide variety of material grades. Our extensive raw material inventory allows us to manufacture the flanges for even the most challenging customer-specified material chemistry requirements.
Forged Components is the Premier Manufacturer of Large Diameter Flanges
We are one of the world's leading manufacturers of large diameter flanges primarily for the oil & gas, and petrochemical industries. For more information, please call us at (281) 441-4088 or contact us online to get in touch with one of our sales specialists today.