Long weld neck flanges are common specialized connections used in the energy, oil, and petrochemical industries among others. They are typically found in complex pipeline systems serving multi-level buildings and refineries. But why are they considered to be the perfect pressure vessel connections for these pipeline systems? Here are a few of the reasons: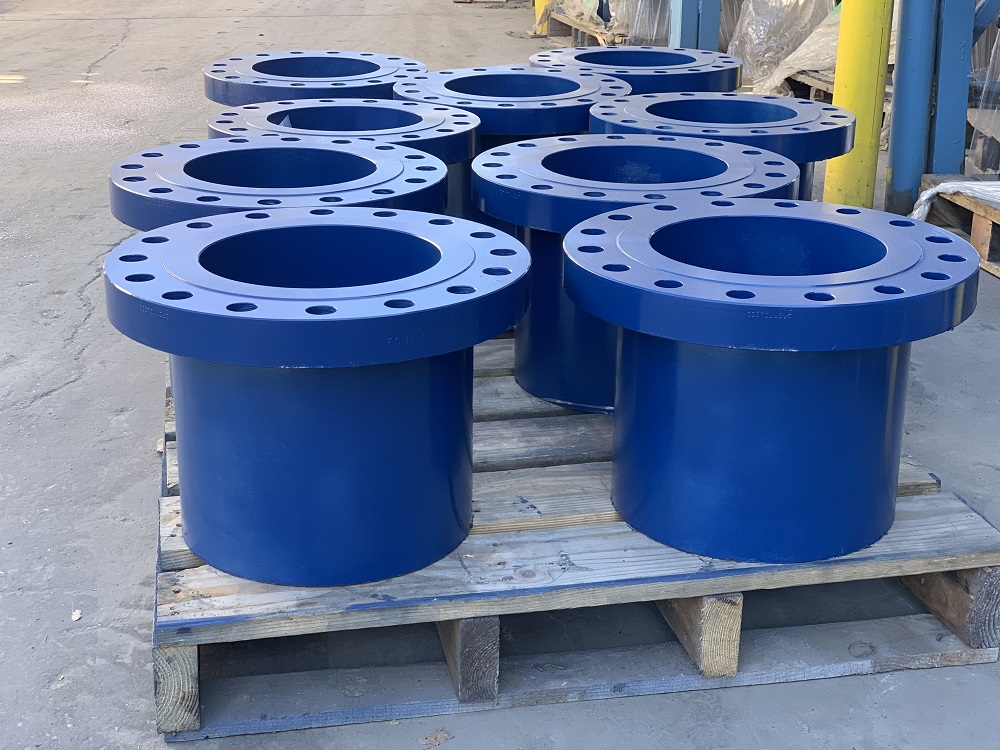 Extremely Strong and Reliable
Long weld neck flanges use a long, tapered hub that gradually increases the thickness of the pipe from the weld all the way to the face of the flange. This design assures that the stress created internally by the flow of high-pressure liquid is transferred to the pipe, thus reducing the stress on the flange itself.
Handles High Pressure and Temperature Fluctuations Well
Due to the nature of the oil, gas, and petrochemical industries, the piping systems used within them must transfer large quantities of liquid across great distances. This requires the system to use a great deal of pressure to force the liquid along the pipe. In addition, these pipes often are constructed in very unforgiving hot and cold environments. The design of the long weld neck flange can help mitigate the constant changes in pressure and temperature that piping systems encounter as they flow through the twists, turns and changes in elevation that the average pipeline system encounters.
Assures the Smooth Flow of the Liquid Passing Through Them
Because long weld neck flanges are bored to match the inside diameter of the pipe itself, the flow of high-pressure liquid is not impeded. This design assures that there is little "turbulence" within the pipe, a common cause of erosion, resulting in stronger more durable pressure vessel connections.
Easier to Align, Install and Test
The design of the long weld neck flange makes it easy to align to the pipe network in which it is installed and results in a stronger weld. Another benefit of the design is that it is very accessible when checking the integrity of the weld via radiography testing.
FCI is the Premier Manufacturer of Long Weld Necks
Forged Components Inc. (FCI) is the leading ASME pressure vessel connections manufacturer with over 45 years of experience in Long Weld Neck manufacturing. FCI maintains the largest inventory of Long Weld Necks in North America, as well as a vast inventory of raw material on the ground. For more information, please call us at (281) 441-4088 or contact us online to get a quote from our sales staff.