What Flanges are Used in the Oil and Gas Industry?
A high-pressure flange is an essential piece of equipment for the oil and gas industry. Flanges are a vital part of the overall infrastructure of equipment that allows the industry to operate efficiently. With this in mind, it is now time to look at how the oil and gas industry uses flanges.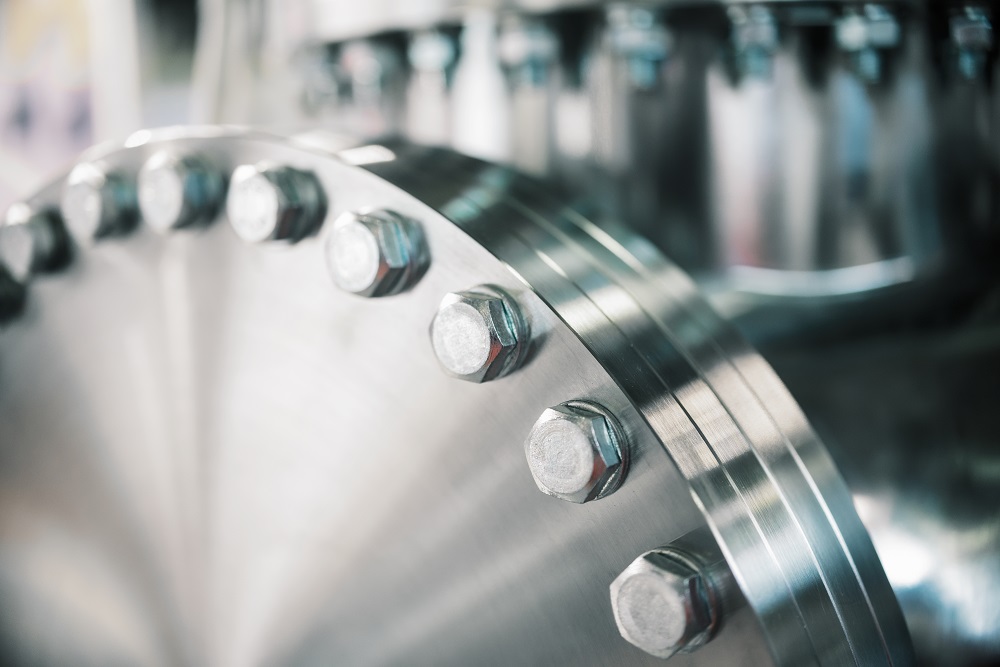 What are Flanges?
A flange is defined as a connection profile. This profile is utilized in areas such as pipework. It is also used in other associated equipment areas.
Flanges facilitate the ability to disassemble and assemble vital components. The flange design meets a specific pressure and size capacity for its use with the equipment. There are four standard/core flange specification types which include AWWA, API, MSS, and ANSI/ASME.
Why Are Flanges Needed in the Gas and Oil Industry?
Flanges are essential in today's gas and oil industry due to their usefulness in connecting valves, pumps, and other vital components that make up a piping system. These flanges are typically connected by either being screwed on or welded together with the pipe. When flanges are in place, it is much easier for maintenance personnel to make any needed repairs to the system.
Common Flange Types Used in the Gas and Oil Industry
Six common industrial flanges used in the gas and oil industry. They include:
Blind Flanges
Blind flanges are manufactured without a center bore. The primary purpose of these flanges is to blank off pressure vessel openings, valves, and piping systems. They are also useable with other flange types to isolate a gas and oil industry system of piping.
A few key points to note about blind flanges include:
They are not to be used for end closers on valves or flanged ends unless the design calls for end caps
They are forgings manufactured to the material standards required to create flanges that match.
These flanges should never be drilled for use as connections (unless the calculation of stress is in accord with section 8, division one, appendix 2 for ASME
Lapped Joint
Lapped joints are flanges that comprise a two-part attachment. They are used in situations where there is limited space for equipment regularly subjected to dismantling. The stub end of the lapped joint flange is welded to connect it to the pipe. There is also a backing flange used by being slipped over the pipe. Lapped joints offer benefits that include the fact that they are more economical than weld necks.
Socket Weld Flanges
A socket weld flange is often the preferred option in low temperature and low-pressure settings. These have the advantage of static strength. This strength is equal to the strength of a slip-on flange variety. It is a flange type that is ideally suited for small in diameter pipes and operates in lower pressure/temperature systems. The tube or pipe attaches through a socket weld to the flange.
Slip-on Flanges
The slip-on flange variety is also ideal for low pressure and temperature. They are often the preferred choice by gas and oil industry engineers because they are so economical.
Threaded Flanges
Threaded flanges are utilized in areas where it is necessary to fix equipment quickly. They come with threaded bores that aid in attaching them quickly. These flanges can generally be attached to pipes without a weld.
Weld Neck
The weld neck flange is the ideal option for environments that experience high-pressure levels. These flanges have a recognizable, tapered hub. Butt welding attaches weld neck flanges to a piping system. The use of a butt weld helps to ensure good quality and strength. For this reason, these flanges are routinely used for high-quality piping.
Contact the Forged Components Sales Department Today
You can learn more about the Flanges and ASME pressure vessel connections by contacting the sales personnel at FCI. Our team is ready to walk you through the product offering and provide you with a quote for your next project. Please call or email us today. We look forward to answering your questions and providing you with any information you may require.
Our dedicated sales staff can be reached at (281) 441-4088 by phone, or please reach out to us online for a quote.